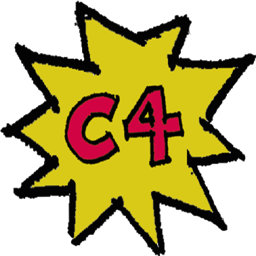 C4 is a new iOS game designed for both iPhone/iPod Touch, iPad and Mac OS X.
Light the fuse in this fantastic breakout game, with mind-bending puzzles that unfold as you play.
In C4 you're a fuse that is ready to set off chain reactions of dynamite explosions. The fuse will automatically bounce up and down while you control it by simply pushing left or right. Sound simple? It is! There are various types of blocks to clear, including reversals, speed-ups, slow-downs, and teleporters all which add up to brain-teasing puzzles like you've never seen.
Compete to set the lowest times for each level, and challenge friends via Game Center to top your score!
Download it for iOS HERE
Download it for macOS HERE
[contactformgenerator id="1″]